When shopping online to buy a ring, it is important to know your what your ring size is. You may need a jeweler to find your size, Only One's easy-to-follow steps will help you to discover your fit.Prepare the tools needed before:A piece of paper; A pencil; A ruler and A scissor.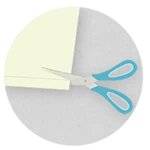 Cut a strip of paper in a straight line.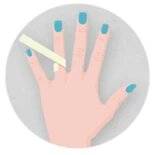 Wrap it a little loosely around the base of your finger.
Please remember not to wrap the string too tightly around your finger, or it will be difficult for you to wear the ring. In case that your finger will swell at the end of day, and you should leave a little space for the ring.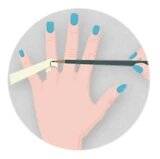 Mark a line on it where it completes the circle. It should not be too tight or too loose.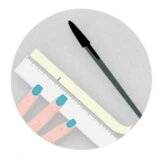 Measure the length of the string. With a ruler, measure it from the beginning to the mark.
Find measurement in inch or in mm on our conversion chart to find the corresponding ring size.